Introduction
In Nigeria, coverage of pension in the informal sector until recently was non-existent. However, the National Pension Commission has set up an appropriate Micro-Pension Structure to address this huge gap with emphasis on SMEs, Entrepreneurs, Artisans and Associations. In accordance with the provisions of Section 2(3) of the Pension Reform Act 2014 (PRA) The act seeks to extend pension coverage to employees of organisations with less than three employees and self-employed persons (Micro Pension Contributors).
The Concept of Micro Pension
The Micro Pension Scheme is a voluntary, individual contributory arrangement for the informal sector. It has no plan sponsor and allows for voluntary contribution to be accumulated over a long period of time to cater for retirement. Micro Pension Schemes are usually long-term savings or hybrids between Pension Schemes and savings products. Informal Sector workers do not formally retire as in the case of employees in the organized sector, however there is still a need for them to prepare for the reduction in earnings capacity that accompanies old age primarily as a result of decline in health. It is also crucial to provide a Pension arrangement peculiar to their economic profile due to their irregular incomes.
Inherent Benefits of The Micro Pension Plan
In recognition of the peculiarities of the sector, Micro Pension Contributors are entitled to some incentives which include: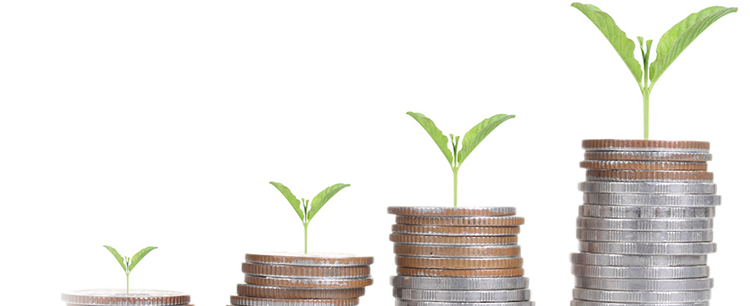 40% of contributions made shall be available for contingent withdrawal before "retirement age".

The remaining 60% shall be managed exclusively for retirement benefits upon retirement under extant rules.

The withdrawal options are programmed withdrawal and life annuity.

Possibility of minimum pension guarantee, subject to compliance with certain provisions as prescribed by PenCom;

Investment returns: Your contributions will grow overtime to provide valuable returns on your portfolio.
Guidelines for The Micro Pension Plan
The Act has also proposed strategies for small businesses securing participation in the Plan and minimum requirements for participation by licensed pension fund administrators and custodians.
Participation shall be by registration and completion of the relevant forms with the Pension Fund Administrator of your choice.

The minimum registration age is 18 years but persons from 15 years may participate subject to approval by the guardian.
Remittance of contributions may be made daily, weekly, monthly, or as may be convenient to the Micro Pension Contributors. Such contributions can be made in Naira via cash deposit, electronically or any CBN approved payment platform.

Subject to PENCOM's approval, Retirement Savings Account holders (under the general regime), who are no longer in employment and yet to draw pension, may convert and participate in the Plan. In the same vein, Micro Pension Contributors could move to the formal contributory scheme on securing of formal employment.

Licensed Pension Fund Administrators and Custodians are the only participants allowed and they are obliged to render periodic returns on the operations of the Plan.
For more information on this Government initiative for the informal sector, please contact the names listed below for your enquiries:
| | | |
| --- | --- | --- |
| S/N | NAME | PHONE NUMBER |
| 1 | KOFOWOROLA HUTHMAN | 08055304163 |
| 2 | TOSIN OLOGUNJA | 08164188788 |
| 3 | OLUFUNKE OKUEYUNGBO | 08126309991 |
| 4 | IBRAHIM LABARAN | 08023315001 |
First Pension Custodian Nigeria Ltd
Kindly share this article
Monday, 12th of April 2021
Subscribe to our Blog
Want updates? Sign up for news, exclusive events updates, official statements and all noteworthy information in the banking industry.